Bootcamp
Have fun in a group setting, while burning over 500 calories per session!
Perform functional exercises and calisthenics. Get back to the basics with movements you will likely recall from your childhood. Gain motivation and achieve results by conquering one hour of intense training. Join an existing group or create your own!
Prices starting @ $125 per person (groups of 7-10)

Personal Training
Get individual attention during your workouts and personalized nutritional goals either virtually or in-person!
Receive guidance in proper lifting mechanics, stretching techniques, and functional movements. Detailed and focused training sessions with short and long-term goal planning.
Prices starting @ $35 per session
Injury Rehabilitation
Regain strength, flexibility, functional movements, and motor control!
Receive hands-on, injury specific rehab, from an Athletic Trainer with over 15 years of experience. Stop compensatory mechanisms that will further hinder your progress.
Prices starting @ $40 per session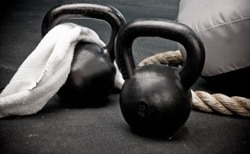 TRANSFORMING INDIVIDUAL LIFESTYLES BY EFFECTIVELY EDUCATING AND MOTIVATING FOR OPTIMAL PERFORMANCE.
Team Irving Fitness strives to educate and motivate every individual so that they are able to take charge of their own well-being. We live our vision through:
teaching individuals and families healthy nutritional choices
building self-esteem and self confidence
engaging others to accomplish lifestyle changes
attacking obesity and other self indulgent diseases
We provide great customer service with a client first approach. Our goal is to assist our clients in achieving amazing results physically and emotionally.
SPECIALIZATIONS:
Sport Specific Training, 5k/10k Preparation, and Chronic Illness Training.
OWNER & TRAINER
B.S. Kinesiology with Emphasis: Sports Medicine
ACE Certified Personal Trainer with 10yrs of experience
CrossFit Level-1 Certification with over 5yrs of experience
Former Firefighter EMT-I for 7yrs in Georgia, still holding certifications in CPR and First Aid
Please call or email for additional Individual, Group, and Bootcamp Training Packages
dedicated to serving those who want to reclaim, rebuild, and sculpt their bodies and minds into what they envision is their best. empowering individuals for greatness, instead of complacency!