Since my son was born some 21 years ago, I had continued to put on weight each year until I found myself at 240+ pounds. I had absolutely no energy, and had issues with pain in my feet, knees, lower back, neck, and easily became winded just from walking or going up and down the stairs. A friend recommended I try a class with Team Irving Fitness. She and her husband had trained with Jamarcus in the past and were very happy with the results they achieved. I went to my first Core Strengthening class in March 2016, and I have continued ever since. Jamarcus is very knowledgeable at setting up the right mixture of cardio, weight training, and targeted exercises to address all my areas of concern. He provides personal attention with each exercise knowing what my limits are, and provides challenges to motivate me to push harder. I never expected the results I could achieve at my age. I can now perform sit-ups, push-ups, and have noticed my legs and arms are stronger and more toned. I have lost a total of 70 pounds, and dropped from Size 24 to Size 14 in clothes. I no longer feel the need to take arthritis medicine for my knees, my sciatic nerve pain in my leg has disappeared, all pain in my lower back and neck are now gone, and my stamina and energy has increased dramatically. Joining Team Irving Fitness for Core Strengthening classes with Jamarcus was the best decision I could have made.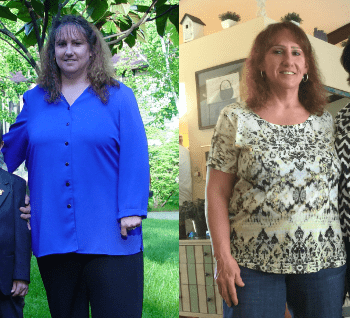 I was I was twenty-three when Jamarcus met me. I was the heaviest and the weakest I had ever been. I was on the other side of two hundred fifty pounds. He was a stranger to me. He simply walked up to me while I was trying to move all two hundred and fifty pounds of myself on the elliptical (which, I might add, was no easy feat), and introduced himself. Just as simple as that! He said, "My name is Jamarcus and I'm a personal trainer. I'd like to help you meet your goals." That same easy-going confidence that allowed him to make that introduction is what propels us in the gym today. He believed in me before I believed in myself. I learned to try and more importantly to trust. I still remember our first workout together. I couldn't even finish. It was the most physically difficult thing I had ever done. Now, I am doing exercises I didn't even know existed before! To put it simply- Jamarcus is rock steady. He is unwavering in his commitment to you and your goals. When I fall off, he reminds me why I started. Now, I am 26 years old. I am sixty pounds down. I went from a size 20 to a size 12. I am stronger than I have ever been, and I ain't done yet!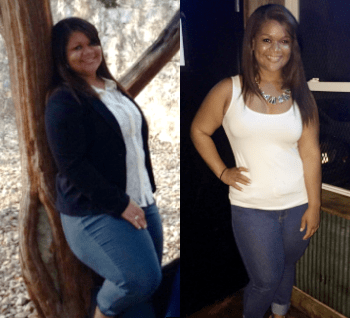 My journey with Jamarcus has been amazing! After retiring from a demanding position which required long hours with little time to exercise, I promised myself that I would try to get into shape. Having not entered a gym in more than 20 years, I knew I would need someone to help me. Jamarcus has been a wonderful trainer! He has helped me overcome my fear of injuring myself and has challenged my abilities while being kind and patient. Since working out with Jamarcus, I have also gained strength, confidence, and energy; Not to mention the fact that my body actually looks like I remember it years ago.
Being a firefighter physical fitness is a crucial part of the job, particularly cardio fitness. I found cardio workouts to be boring and would find any excuse to avoid them. Jamarcus started training me and right away I found his unique style of workouts to be challenging and fun. He had me doing several different styles of workouts and movements. Before long I found myself excited to train again and without realizing it my cardio and strength both skyrocketed. Jamarcus really helped transform my body and physical endurance.
Although hundreds of miles away, with the nutritional guidance and personalized workout program from Team Irving Fitness, I have been able to overcome my plateau and achieve goals I have been looking for for some time now. Team Irving Fitness has and continues to provide support and motivation throughout my process
I was looking for a challenge when I joined Team Irving Fitness Boot-camp, and that's exactly what I got. The exercises are never the same so I'm always on my toes and never bored. The exercises may look easy, but little twists are added, which increase the difficulty and engage different muscle groups – giving me an effective workout. When I get the point where my muscles are shaking and I'm about to give up,Jamarcus  pushes me through it. I enjoy working with  Jamarcus because he's a great motivator and the type of trainer who's not afraid to get his hands dirty and break a sweat with his clients. Whether you're an athlete or a couch potato,  Jamarcus  goes above and beyond to ensure that each member gets a safe and effective workout.  Whether you're trying to lose weight, build muscle, or just be healthier – put in the effort and Jamarcus will help you reach those goals
am a former collegiate Division 1 athlete that had the pleasure of training with  Jamarcus  Irving. I trained with  Jamarcus  for almost three years, and truly looked forward to our workouts. I support  Jamarcus  in his workout endeavors, because he pushes you in your workouts, but does it in a way that does not belittle you or make you feel inadequate like a lot of strength training coaches can do.  Jamarcus  is also very knowledgable in Yoga. There were several sessions where I was so sore from a long run or training too hard that we would spend a session focusing on stretching with incorporations of Yoga poses. It truly made a HUGE difference in my overall fitness and training performance. I ran 5 K's, 10K's and played high level soccer for many years after college and know  Jamarcus  made a big difference!
Jamarcus of Team Irving Fitness is the best personal trainer around. I feel comfortable with him. His prices are reasonable. If you stick to it, he gets results. I like how he combines multiple disciplines to get you where you want to be. I have struggled for years to put a noticeable dent in my weight with nothing but failure. Since working out with Jamarcus, I have seen my body shrink and my attitude towards working out is amazing. I can honestly say that working out has now become a habit. I am looking forward to continuing this new, healthy lifestyle
I met Jamarcus of Team Irving Fitness at a Health Expo, and I'm so glad I did. I entered a drawing for three free sessions with him and actually won! It was meant to be! His positivity, knowledge, support, compassion, and expertise was exactly what I needed! After those free sessions, I was hooked! Jamarcus was able to really see what areas needed to be worked on, and he knew how to encourage me and motivate me, which was a major challenge! As it turned out, I found out soon after that our family was about to grow by two little feet! We decided to continue working out with Jamarcus throughout my pregnancy, and I strongly believe that had a huge impact on making my pregnancy so easy! I felt great the entire time and only started to feel discomfort at the very end, as one would expect. Through everything I've really grown to appreciate how Jamarcus explains everything. He takes the time to explain why we are doing a certain exercise and how it ties in to the bigger picture. I know I can reach out to Jamarcus at any time with questions and he will be there with an answer and a positive outlook. I feel so fortunate to have met Jamarcus!
As a physical therapist and athletic trainer, all I needed was someone to motivate and push me. Jamarcus was just the right person! Knowledgeable in anatomy and physiology, he was able to build a training program to fit my needs. In addition to strengthening the arms and legs, he also incorporated a total core workout and exercises that would carry over to day-to-day activities. Jamarcus got me started on my positive health journey, now I just have to keep the ball rolling!
I am a 52 year old female with osteoarthritis of the knees I had limited mobility, flexibility, and discomfort. Being advised by three orthopedic specialist and three rounds of physical therapy with minimal improvement to have a total left knee replacement. I started my fitness program with Jmarius of Irving team fitness. He developed a exercise program that after nine months my body is functioning better than it has in ten years. I have more endurance, mobility, flexibility, and less discomfort in my the knees. Because of the increased function, I have decided to delay surgery. Thanks you for changing my life …a grateful client.
I am 68 years old and it seem like I've been working out forever. But last January I wanted to kick it up a notch so I signed up for personal training with Jamarcus at Team Irving. Am I ever glad I did. Jamarcus' personalized approach focuses on my priorities and my weaknesses. His training plans allow me to maintain that focus even when he is not there, thereby making every workout more effective. I've seen a noticeable increase in strength, stamina and flexibility. Even more important I've noticed improved performance and a reduction in injuries in my other activities. Combine that with his low cost and flexibility in scheduling, and I am one happy camper.